Food for Thought:
LIVE on Riverbender.com's Our Daily Show! on the first Friday of every month. Watch online at Riverbender.com/DailyShow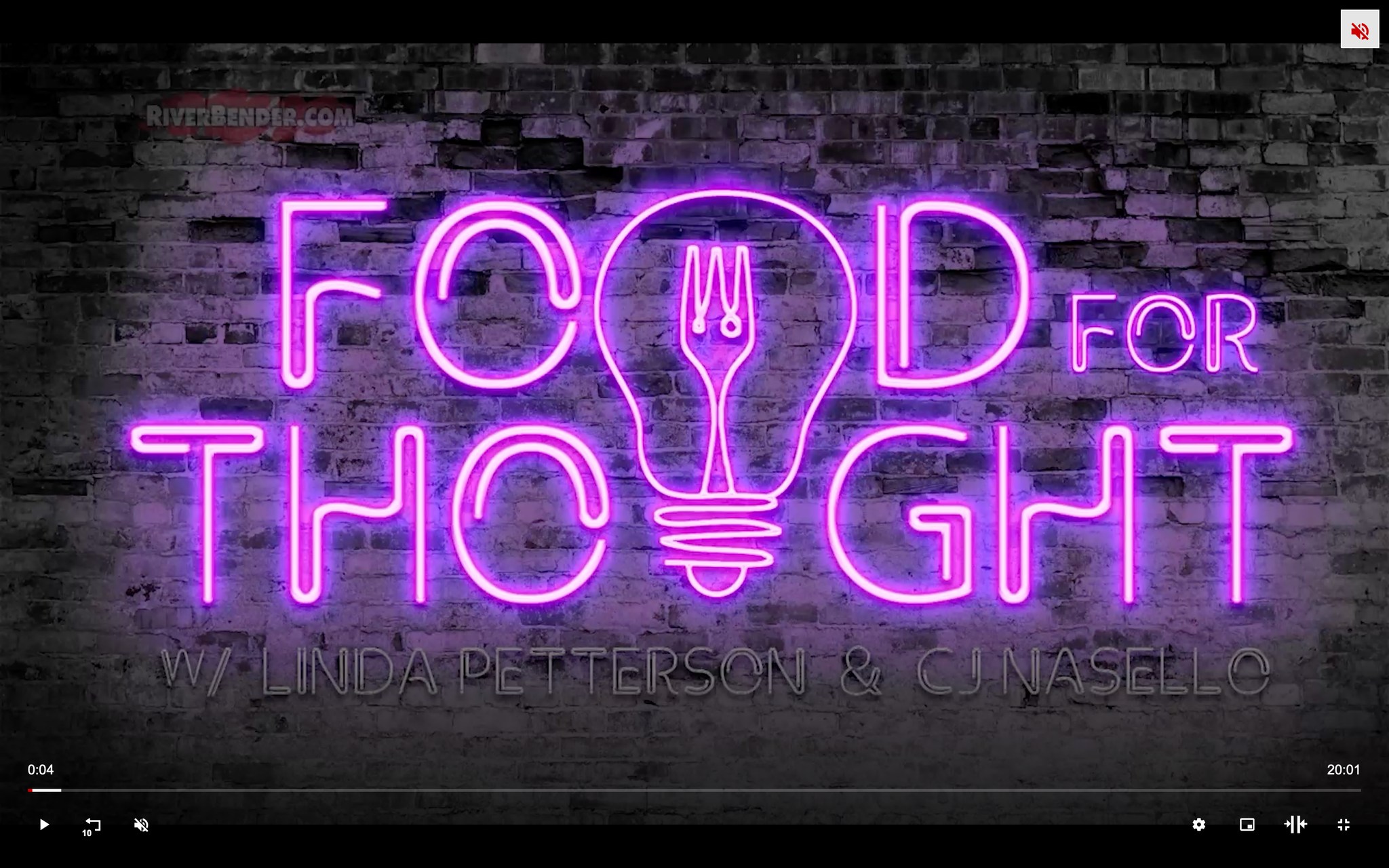 Want to partner?
Safe Food Specialist can provide certification for your entire team! Call Linda Petterson at (618) 407-6075 for group pricing or a private session. Send Linda a message using the email form below.
Testimonials
I highly recommend Linda Petterson and the Safe Food Specialists class. She makes the class fun while teaching it. She is a great instructor/proctor! Thank you Linda Petterson and thank you Gianni's for hosting the class!
Linda Petterson does a great job teaching the class!
Linda Petterson is a great instructor; truly wants everyone to learn and pass!
A very good instructor – would take many more courses with her. Her energy and passion are amazing and off the charts. The presentation is amazing and she's very helpful with the exam.
Linda's energy is off the charts! Her presentation is amazing and I would be glad to take the class again.
Great course and Wonderful teacher.
Very well thought thru class. Very informative and Linda made it fun!
Linda was helpful, friendly, and made a boring class, fun. If you need certification, Linda is your gal!
Linda was an amazing instructor. I would recommend her.
Loved the class. Easy to pay attention to and very informative.
I've done this test three times and this was my best experience. Linda is the best I've had.
Never did the course before. When Linda finished instructing I felt I was more capable to complete the required test. I felt very confident in the information obtained to improve our kitchen and know we will protect our members and volunteer staff.
Linda was an excellent instructor! Linda taught the material clearly and related what was taught to real-life scenarios. This was my third FSM course and by far the Best!!
Made the class Fun! Linda made conversation with us and tried to get to know us a bit before starting the class We had fun, got breaks, and made lots of jokes. I really loved that she knew the best ways to study from her psychology studies. She made understanding everything very easy.
Linda is a Great Instructor!! Made my day off very enjoyable. Definitely use Linda For every class she offers! In every class I have taken I have learned new information each time. Linda is very caring and knows how to do her job excellently!!
Great Instructor! Very Knowledgeable. Actually Learned some new things from this class that I did not know previously. She made the class enjoyable. Highly recommend Linda! I have taken this class several times and never had this much Fun!!
Linda was very informative for us. She made the class a lot easier than some have in the past. She wanted to make sure everyone understood the main key points we needed and encouraged everyone to ask questions. She made it enjoyable and easy with all the information she gave us.
Linda was very personal, friendly, and funny. She kept the class entertained and informed. I would recommend anyone who needs this class to take it with Linda.
Linda was Absolutely Amazing! She kept the class fun and interesting. Never a dull moment. She was awesome at answering questions and concerns. I'd totally take another course from her!
I was dreading an all-day class but Linda made the class fun and time seemed to go fast. She has first-hand knowledge of so many of the situations discussed.
Linda was absolutely amazing. She was kind, helpful, and funny. She will make sure you are well prepared for the testing will answer any question you have as you go along. I wish I would have gone to her sooner!